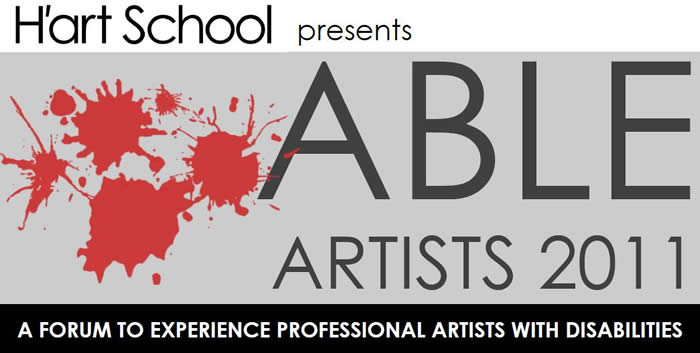 On November 22, Propeller Dance will be well represented in Kingston at H'art School's Able Artists 2011: a forum to experience the work of professional artists with disabilities.
Our co-directors, Renata Soutter and Shara Weaver will be speaking in the afternoon, along with our co-founder Alan Shain and 3 other presenters.
In the evening, our performing company will perform Exposure. Alan will be doing a comedy performance. And there will be performances from Picasso PRO and Les Production des Pieds des Mains.

This is especially exciting for us because it is the first road trip performance for our performing company.